Advice Articles
Pregnancy Announcement Ideas
Pregnancy Announcement Ideas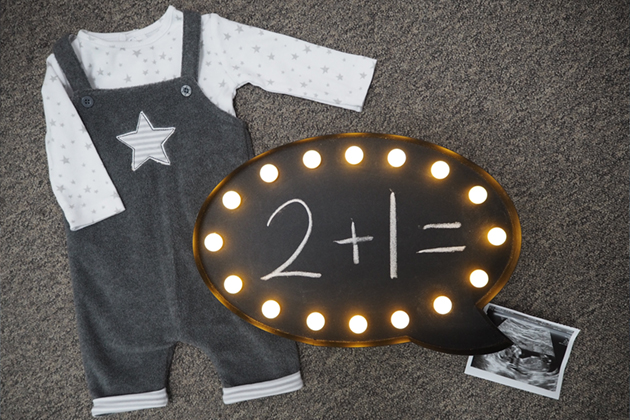 Letting friends and family in on your secret can be one of the most exciting moments during a pregnancy and there are countless ways to make the announcement memorable.
Regardless of how you do it, be sure to tell close friends and family first. You don't want to offend Grandma and Grandpa should they hear it through the grapevine instead of from you directly! Because most miscarriages happen in the first 13 weeks of pregnancy, conventional wisdom is to wait until you're through the first trimester to share the news. Regardless of how and when you tell your family and friends, it is certain to create a memory that will stay with them their entire lives.
1. Use Video. Create a video message that is easy to share online and through email.
2. Tie In Your Personal Interests. Find common ground in your household and then buy a baby item – perhaps a onesie or blanket – and give it as a gift to future grandparents, or share the picture.
3. Little Shoes. One of our favourite pictures is of a pair of empty baby shoes in between the shoes of the parents-to-be.
4. Give a gift. Buy a popular book or a favourite from your childhood, and gift it with a card that says "Will you read this to me in (month baby is due)? I can't wait to meet you!"
5. Make it Seasonal. Use props with a headline that announces baby is coming. "We're adding a pumpkin to our patch" in the fall or "We're adding a stocking to our fireplace" if you celebrate Christmas.
Pinterest is a great resource for even more creative ideas. Have fun with it and enjoy finally being able to share your news with your friends and family!
How did you announce your pregnancy? Share pictures with us on Facebook.
Related Products
Sore nipples are very common during breastfeeding and can often be a result of the uncomfortable positioning...

View

Lansinoh's Breastmilk Storage Bags are ideal for storing expressed breastmilk in the fridge or freezer,...

View

The award-winning Lansinoh Disposable Breast Pads now feature a Blue Lock™ core to ensure that moisture...

View